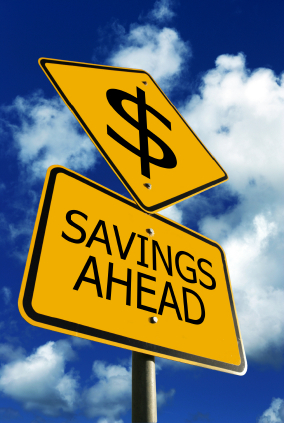 Online Resources
Graduate Financial Aid Resources
General Tips
The media are full of stories about colleges costing over $50,000 annually, including room and board. While a few rather high-priced colleges make for good headlines, the reality is that the vast majority of colleges are not nearly that expensive. The average independent art college tuition in the United States in 2011-12 is about $30,300, with a range of about $18,000 to $40,000 being common, and this applies to most private colleges and universities in the United States. The typical public college or university will have a tuition of anywhere from $2,000 to as much as $40,000, depending if you are attending as an in-state or out-of-state student. In Canada, the average international tuition at independent art colleges for the same year is $13,600 CAD, with a range from 12,000 to $16,000 CAD. Of course, in-province tuition averages at these Canadian institutions would fall below these ranges.
The costs of room and board, travel, art supplies, and books at all these colleges are not terribly different from each other – it is mainly tuition that distinguishes the "cost of attendance" at public and private colleges.
One of the earliest mistakes students and parents can make in the admissions process is to assume that a certain college, or a certain kind of college, is out of reach financially, by focusing on the "nominal price" (the stated full tuition) rather than the "net price" (after financial aid has been applied). Virtually every college in the United States offers financial aid, and some offer a considerable amount. The average discount in 2010-11 at AICAD member schools was roughly 26% of the published tuition. Students owe it to themselves not to narrow their choices too early in the process; not to eliminate colleges before they have found out how much financial aid is available. Often, the most expensive colleges offer the most financial aid, meaning that the highest "sticker price" can turn out to be the most affordable option. Attending almost any college will take some sacrifice (cutting expenses, taking out loans, etc.), but only after you have received your full financial aid packages from each college that you are interested in can you make an accurate and informed decision about cost.
Most colleges will offer numerous kinds of aid, based either on merit or need, or both. In addition, there are local, state, federal, and other private sources an eligible student can apply to for financial assistance. College catalogues list all the various types of aid available, and you will also find similar information in the many financial aid guidebooks available in bookstores everywhere. Ultimately, almost all college financial aid will come either from or through the colleges themselves, so we strongly advise that you work closely with the financial aid offices throughout your application process.
Work and Earnings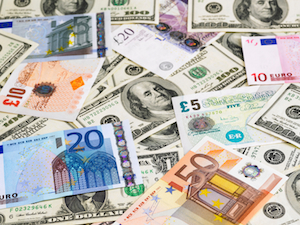 We often receive inquiries about which career area will ensure the greatest security or income. The short answer is "the one which you do best and enjoy most." One career area may pay more than others, but if you are not highly talented in that particular career area then you probably will not earn much compared to an outstanding person in an supposedly lower paying field. In the end, you have to follow your talent and your interests.
 
Future employment estimates from the Department of Labor indicate that most visual arts fields will enjoy healthy job growth in the next decade. And with all aspects of design becoming ever more central to our lives and with information and communication becoming heavily visual, it would appear that talented artists and designers will have generally good employment prospects.
 
As a rule, the fine arts and crafts are less geared towards regular full-time employment, so their security and earning potential are generally lower than careers in design (commercial art) areas. However, the world is full of exceptions to the rule – painters or photographers who are very successful and well-paid, and commercial artists who always struggle to make ends meet.
 
Design areas often look attractive because of these salary and security issues. But in these fields you are almost always working for others – clients. You have their problems to solve, their needs to consider, and their deadlines to follow. Consequently, there can be less freedom and flexibility in such endeavors. Fine artists almost always work for only one person – themselves. They have only their own direction and ideas to pursue. Crafts can often straddle these two formats, working both for themselves and for clients as well.
 
The rewards and the feedback in design areas can be more immediate, as well. Artists and craftspersons may work for years before knowing how well their work will be received. In addition, fine arts and crafts are often solitary activities, involving a single person in a studio. Design can involve individuals working on a freelance basis, but much more often means working in an office or with a team of other people.
 
As suggested above, many of these fields can be undertaken as both a fine art and a commercial art. Photography, for example, can lead to photojournalism or straight commercial work, but it is also a fine arts area where personal vision is central and there is no "client." The same applies to areas like film, video, furniture design, or computer art. Drawing is often shown as a fine art in galleries, but also can be commercial when applied to the field of illustration. Many of the artists and designers profiled in this chapter will frequently cross over between a fine art and a commercial art orientation.
 
In the end, the key to a successful career (beyond the basic ingredients of energy and commitment) is to pick a field of study that closely matches your own strengths and interests. This is a deeply personal choice requiring considerable introspection. If you have some indecision, make the best choice you can at the time it is necessary and then stay flexible and open to all possibilities.