The United States alone has almost 4,500 Title IV-eligible*, degree-granting institutions. Choosing among them may seem daunting, but if you're clear about who you are, what you want to study and what kind of environment would be best for you, the choice of where to obtain your college education need not be difficult. Amidst all the excitement about and emphasis on college rankings, it is easy to lose site of the important questions.
Students really have two types of decisions to make when considering a college education: the area of study/type of degree and the type of campus environment. The area of study and type of degree (BA, BS, BFA, etc.) will determine the goals and the content of the curriculum you experience in college, particularly the relationship between liberal arts and studio art and design classes. The kind of college you select will have great affect on the social and environmental aspects of college, such as the nature of the student body and the college campus.
For most college-bound students, curriculum content will be the major factor in college choice, particularly for those entering more specialized fields. Nevertheless, some students are concerned mainly with less academic issues, in which case campus style and atmosphere will override curricular concerns. Whenever possible, it's important to visit the campus and speak with faculty in your intended area of study(ies) before enrolling. Ultimately, where you feel "right" during your college years will determine your success both in and post college more than whether a college has been deemed "#1" on any particular list.
*Title IV-eligible schools are places where you can utilize Federal grant, loan and work-study funds to help finance your education.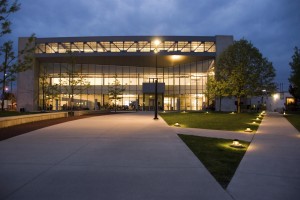 College Search
Pick one or more fields to begin your search
* Please note while searching for AICAD institutions, Art Institute of Boston is now called Lesley University College of Art & Design